LI Lanjuan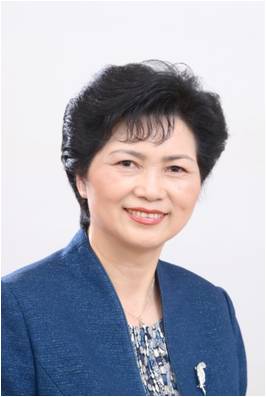 Department
Infectious Diseases
Biography
Lanjuan Li is a member of Chinese Academy of Engineering, serves as the Director of the State Key Laboratory for Diagnosis and Treatment of Infectious Diseases Diagnosis and Treatment, Collaborative Innovation Center for Diagnosis and Treatment of Infectious Diseases, National Clinical Research Center for Infectious Diseases, etc. She has been engaged in clinical, teaching and research work of infectious diseases for about 50 years and served as editor-in-chief for 36 books, publishing more than 400 high-level international peer-reviewed articles (including Nature, Lancet and New England Journal of Medicine).
Prof. Li is noted for her pioneering work on the development of artificial liver and she develops a theory on infectious microecology. Her group made comprehensive breakthroughs in the molecular structure and origin of viruses, fast detection, virus culturing, vaccine development, clinical therapy, etc., thereby playing a crucial role in effectively curbing the dissemination of H7N9 and also contributing a lot to the fight against COVID-19.
Languages
English, Chinese
Interests
Diagnosis and treatment of infectious diseases,
Liver failure and artificial liver
Infectious microecology.
Activities and Honors:
Invited Speaker of APASL, IHMC, ISFA
Medical Sciences and Materia Medicica Prize, Progress of Ho Leung Ho Lee Foundation
Guanghua Engineering Science and Technology Prize
C.C.Tan (Jia-Zhen Tan) Life Science Award
Professional Memberships:
Chairman of the 4th International Human Microbiome Consortium (IHMC)
Board Member of International Society for Apheresis (ISFA)